For those patients seeking to revitalize their look without the downtime, anesthesia risks, and scarring associated with surgery, dermal fillers can offer a practical and inspiring solution. Fillers can mimic the human skin tissue, providing a natural-looking enhancement in the cheeks, jawline, temples, and lips – or anywhere that volume loss has left the complexion looking hollow and depleted. Our rigorously trained and experienced injectors are excited to help you achieve your goal of smoother, more radiant, and supple skin.
What are Dermal Fillers?
Dermal fillers in San Luis Obispo help combat wrinkles, lines, creases, and folds while also plumping the lips and improving definition in the midface and jawline. Made with youth-enhancing compounds such as hyaluronic acid, dermal fillers help the skin to retain a hydrated and healthy glow that is irresistible. Many patients opt to undergo a non-surgical facelift or liquid rhinoplasty, taking advantage of a combination of injectables customized to their goals.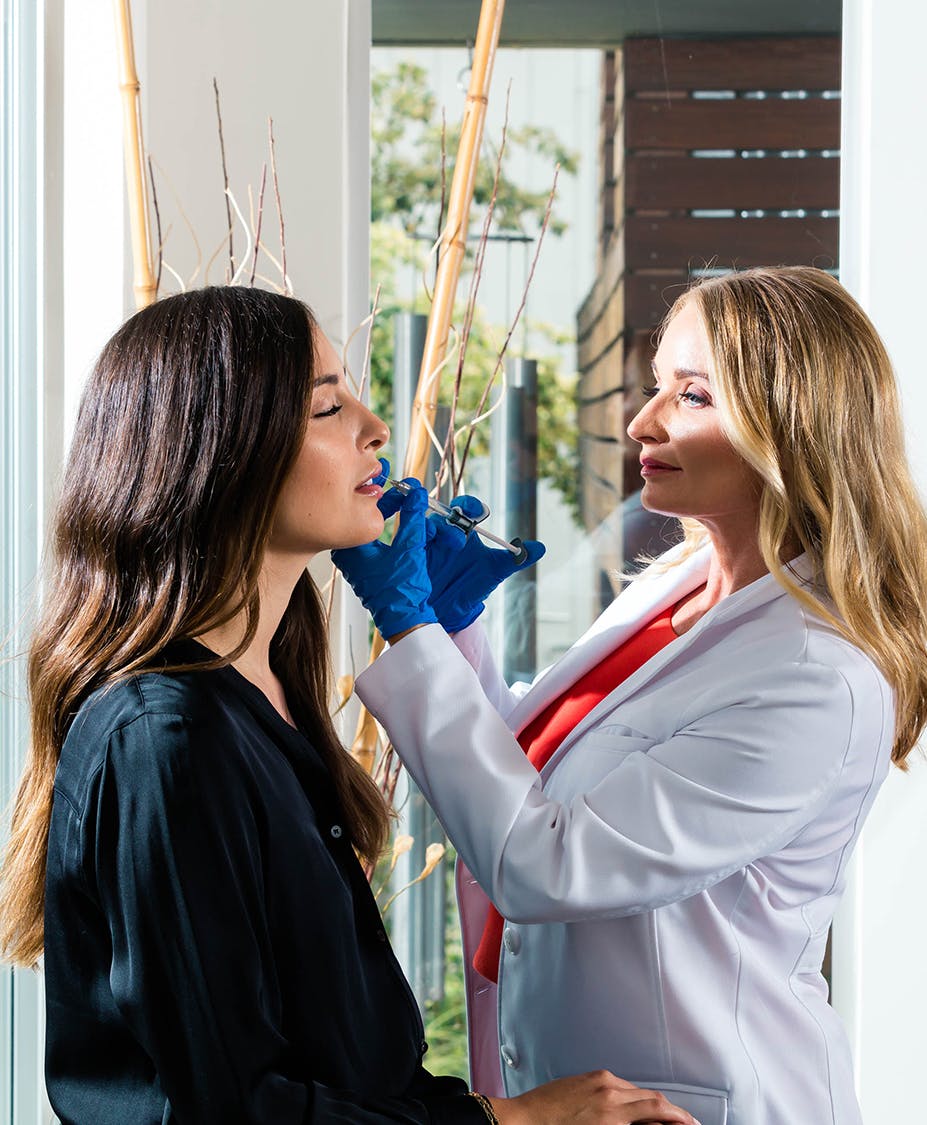 Fillers can treat the following aesthetic concerns:
Nasolabial folds
Marionette lines
Thinning, deflated lips
Vertical lip lines
Loss of volume in the midface and temples
Imperfections in the nasal tip and bridge
Chin dimples
Jowls
Loss of definition in the jawline
Facial asymmetry
Facial scarring
Submental fullness (double chin)
What are the most popular injectables at Aesthera?
Botox, Dysport, Xeomin – These neuromodulators work by temporarily blocking the nerve signals that control the tiny facial muscles. With facial contractions neutralized, dynamic wrinkles and lines are smoothed away, and the complexion appears more youthful.
Juvederm – The Juvederm family of fillers is made with HA to beautifully soften and revive dull contours. Products span the gamut from lip augmentation tools to solutions for smiles lines and forehead furrows.
Restylane – Like Juvederm, the Restylane line of dermal fillers are made with biocompatible hyaluronic acid, which replenishes age-depleted skin and results in a refreshed and inviting countenance. Restylane fillers are often employed as part of a liquid facelift.
Radiesse – Radiesse is made with calcium hydroxylapatite microbeads suspended in a water-based gel. Its unique formula helps boost volume in the short term while stimulating the body to regenerate collagen reserves, supporting healthy skin scaffolding in the long term.
Sculptra – Engineered with poly-L-lactic acid, Sculptra helps to jumpstart the body's natural production of collagen, fortifying the skin's internal structure from within over time. Thanks to its ability to remodel the facial contours, Sculptra is often chosen as the main component of a non-surgical facelift.
Kybella – Kybella is the first injectable on the market to painlessly and quickly remove stubborn submental fat, also known as a double chin. With Kybella injections, the fat cells are metabolized and discarded as waste, leaving behind a more youthful, sculpted profile.
Other Treatment and Enhancement Options:
Liquid facelift – A liquid facelift seeks to achieve many of the same anti-aging goals as its surgical counterpart, only without resorting to the use of incisions. By combining innovative dermal fillers, your practitioner can carefully correct a wide range of imperfections, including skin laxity, volume loss, lines and wrinkles, and hollow-looking contours.
Lip enhancement – With the aging process, the lips lose their naturally round and voluptuous shape while also succumbing to vertical lip lines. Lip augmentation with dermal fillers can correct these imperfections, restoring an alluring and sultry smile.
QWO cellulite treatment – QWO is the first injectable of its kind, FDA-approved to treat stubborn cellulite in the buttocks. Without pain or downtime, QWO can sculpt and contour the torso, creating a more attractive, toned physique.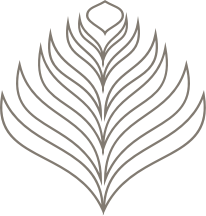 Why choose Aesthera?
At Aesthera, our focus is on creating a personalized treatment plan that addresses all your areas of concern and exceeds your wishes for transformation. Our highly skilled and intuitive practitioners are devoted to natural-looking anti-aging results for all of our clients in and beyond Pismo Beach. Call us today to discover our full line of dermal fillers in San Luis Obispo and Pismo Beach and how they can help refine and refresh your organic beauty.