Skin laxity or loose skin can come about through the natural aging process. At Aesthera, we can help you reclaim your skin's youthful elasticity with our minimally invasive skin tighening treatments that have very little downtime.
What causes loose skin?
As your skin ages, it loses the ability to produce collagen at the level it did in earlier years. Collagen fibers form the underlying scaffolding of your skin, providing volume, fullness, and lift.
As your body slows the production of collagen and elastin, your skin begins to sag, with wrinkles, creases, and hollow areas appearing. In the past, the only treatment that could restore loose skin was invasive surgery, which involved weeks of downtime. For those suffering from loose skin in Pismo Beach, Aesthera offers options for non-surgical skin rejuvenation for firmer, more supple, youthful skin.
Morpheus8 Skin Tightening
Morpheus8 can target loose skin of the face. The device is passed over the skin creating tiny "micro-injuries" with ultra-fine needles. This process triggers collagen and elastin production, which are the body's effective building blocks in generating tighter, firmer skin. The radiofrequency energy added with microneedling reaches deep into the skin to heal the underlying tissues. This dramatically boosts the production of collagen and elastin, far more than microneedling alone can achieve. The heating effect destroys small fat pockets as well, which are later flushed out by the body.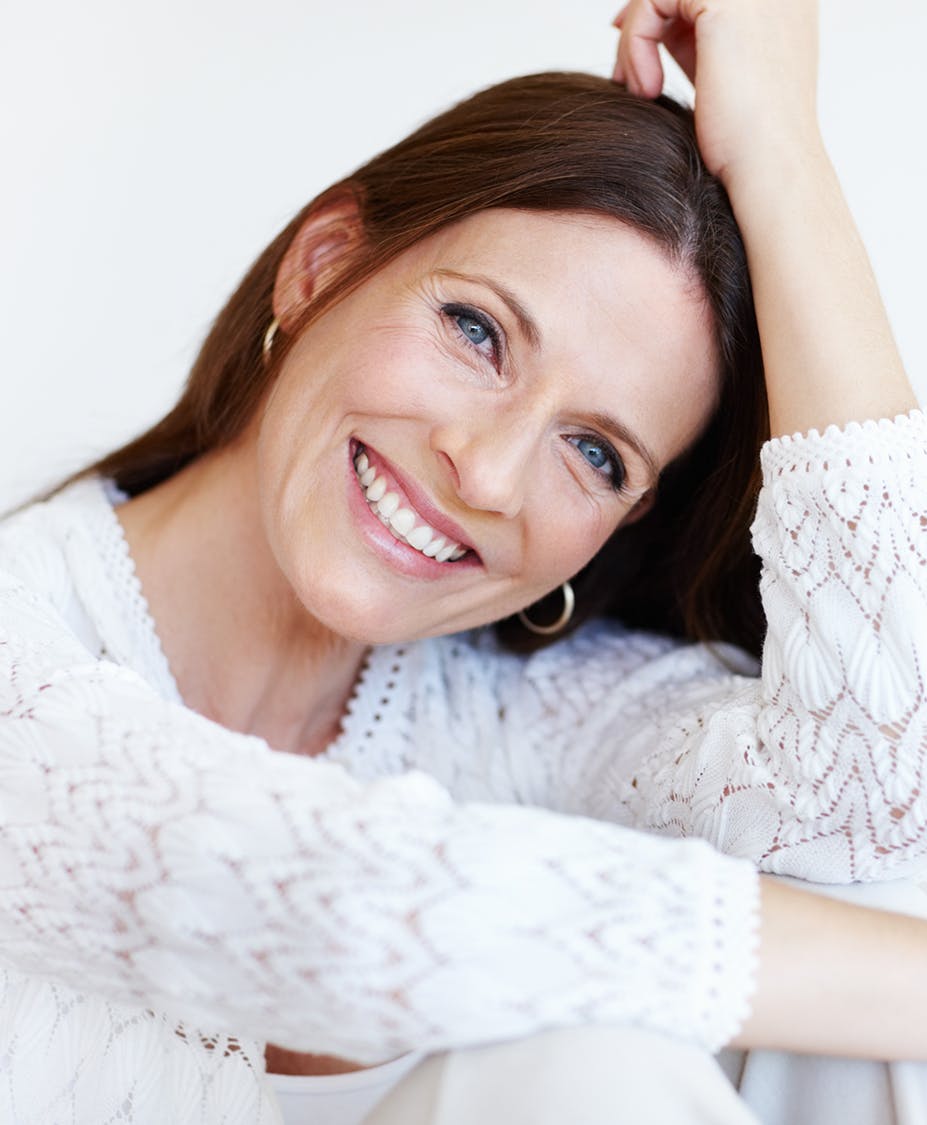 Microneedling with PRP
Microneedling, also known as collagen induction therapy, stimulates your body's natural production of collagen by creating a series of tiny injuries to your skin. Microneedling is performed with a handheld device with extremely fine needles. When passed over the surface of your skin, the needles create microchannels that activate your body's natural regenerative processes. Your skin responds by producing healthy new skin cells, increasing the production of natural collagen, causing your skin to become naturally firmer and more supple. The benefits are even more dramatic with the added application of platelet rich plasma (PRP) to enhance skin regeneration.
Chemical peels
At Aesthera, we can reinvigorate your skin with a custom chemical peel. We have found that a milder chemical peel performed regularly can produce a significant level of skin rejuvenation. What chemical peel is right for you? We offer a wide range of VI Chemical Peels suitable for all different skin concerns.
Why should I choose Aesthera to tighten loose skin?
Aesthera has some of the most effective treatments and the latest technology in the field of wellness and anti-aging. The providers at Aesthera ensure medical excellence for every loose skin treatment we offer. Our luxurious, private med spa facilities provide a calm, serene environment in which you can relax while we help you to look better, feel better, and live better.