Aging gracefully no longer means you must accept the visible signs of aging. One of the most dismaying conditions in aging is the appearance of loose, hanging skin. At Aesthera, we can help you reclaim your skin's youthful elasticity without the need for invasive surgery or downtime.
What causes loose skin?
As your skin ages, it loses the ability to produce collagen at the level it did in earlier years. Collagen fibers form the underlying scaffolding of your skin, providing volume, fullness, and lift.
As your body slows the production of collagen and elastin, your skin begins to sag, with wrinkles, creases, and hollow areas appearing. In the past, the only treatment that could restore loose skin was invasive surgery, which involved weeks of downtime. Aesthera offers options for non-surgical skin rejuvenation for firmer, more supple, youthful skin.
Liquid facelift
A liquid facelift is a non-surgical procedure that restores volume and fullness to the face with dermal filler injections. When carefully injected, these fillers restore volume to sunken areas, lift loose, hanging skin, and soften facial lines and creases that make you look old or tired. Each liquid facelift is 100 percent customized. At Aesthera, our liquid facelift is performed using an array of facial fillers and may include:
Your liquid facelift may include injections with a neuromodulator such as BOTOX®. When injected into the facial muscles, the product works to relax the facial muscles, smoothing forehead creases, and crow's feet for a naturally refreshed, healthy look.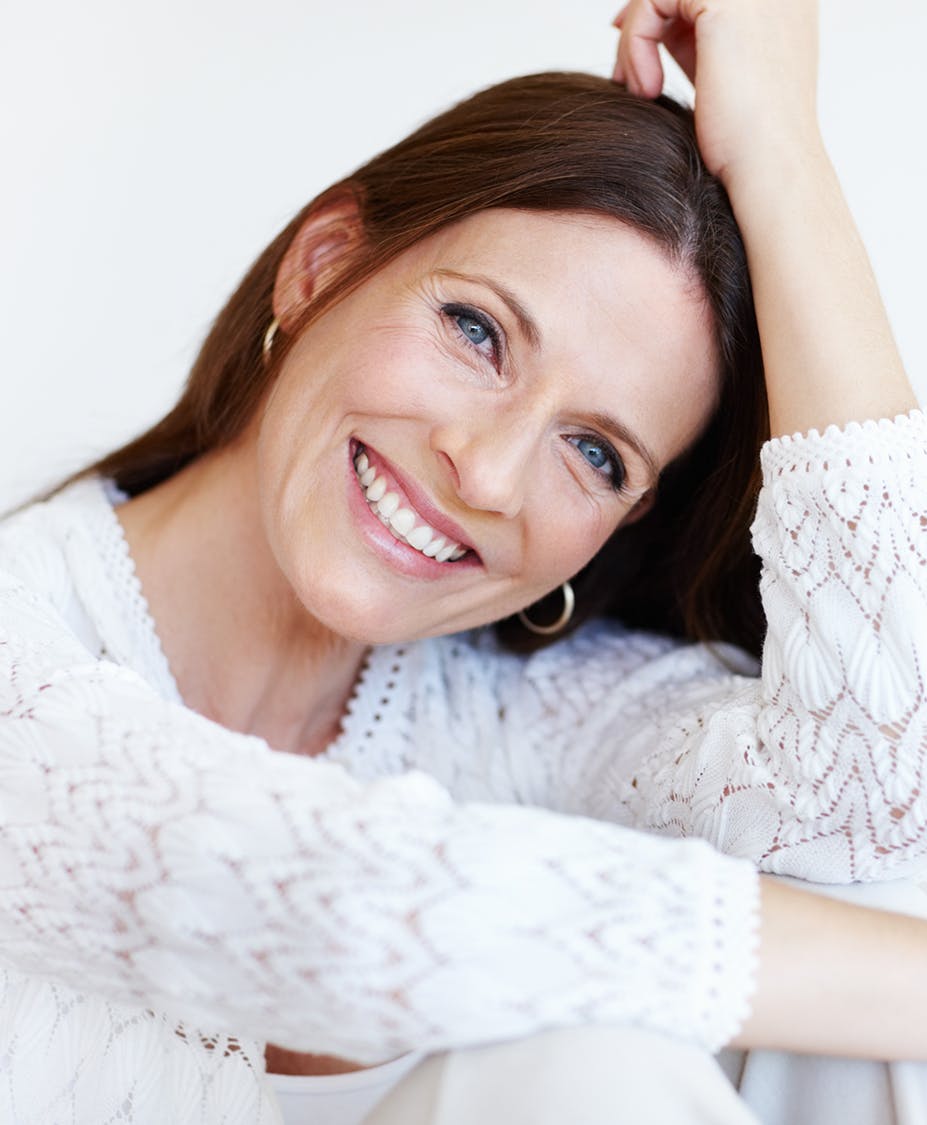 Microneedling with PRP
Microneedling, also known as collagen induction therapy, stimulates your body's natural production of collagen by creating a series of tiny injuries to your skin. Microneedling is performed with a handheld device with extremely fine needles. When passed over the surface of your skin, the needles create microchannels that activate your body's natural regenerative processes. Your skin responds by producing healthy new skin cells, increasing the production of natural collagen, causing your skin to become naturally firmer and more supple. The benefits are even more dramatic with the added application of platelet rich plasma (PRP) to enhance skin regeneration.
Chemical peels
At Aesthera, we can reinvigorate your skin with a custom chemical peel. We have found that a milder chemical peel performed regularly can produce a significant level of skin rejuvenation. What chemical peel is right for you? We offer the two best chemical peels on the market, the IV Peel and the SkinMedica Rejuvenize Peel.
Loose skin treatments in Pismo Beach
If you are interested in restoring facial volume and firmness and are in generally good health, you are a good candidate for a custom skin rejuvenation treatment. A custom chemical peel may be an excellent addition to a comprehensive skin rejuvenation treatment with fillers and microneedling. Every treatment at Aesthera is 100% customized to suit the individual.
What is the recovery time?
If you are undergoing a custom liquid facelift, there is no downtime involved. You may experience mild swelling, redness, or bruising immediately following your procedure. Any minor swelling or bruising is temporary and should subside within about 24 hours. Always protect your skin with sunscreen to avoid sun damage. The recovery time from a chemical peel is about five to seven days. For microneedling, almost no recovery time is involved.
Why should I choose Aesthera to tighten loose skin?
Our team at Aesthera is among the most talented and experienced in the field of wellness and anti-aging.Our board-certified nurse practitioner and aesthetic nurse, Shonra Weiss, our aesthetic nurse specialist, Terralyn Reid, and our medical team of Dr. Cary Fitchmun and Dr. Megan Malzone ensure medical excellence for every treatment for loose skin Our in-depth knowledge of the latest procedures and techniques for facial rejuvenation. Our focus on holistic health make Aesthera the ideal place to treat loose skin. Our luxurious, private med spa facilities provide a calm, serene environment in which you can relax while we help you to look better, feel better, and live better.