Ashley Hook, RN, B.S.N

,

Aesthetic Nurse Specialist

Ashley is a Registered Nurse who grew up in both Michigan and here on the Central Coast. She completed her nursing degree in 2017 and has experience in cardiac nursing and perioperative nursing. When not at Aesthera, you can find Ashley in the preparing patients for surgery, in the OR or the recovery room at Coastal Surgical Institute here on the Central Coast.

Ashley's skills as an RN are complimented by her early career as a licensed Cosmetologist. This history in beauty is a perfect marriage of artistry and science which provides a unique perspective as an aesthetic nurse specialist. According to Ashley, "My goal is to bring out the unique beauty in each individual by providing treatments tailored to each person. I want my patients to feel confident in who they are by accentuating their natural beauty and listening to what that means for them."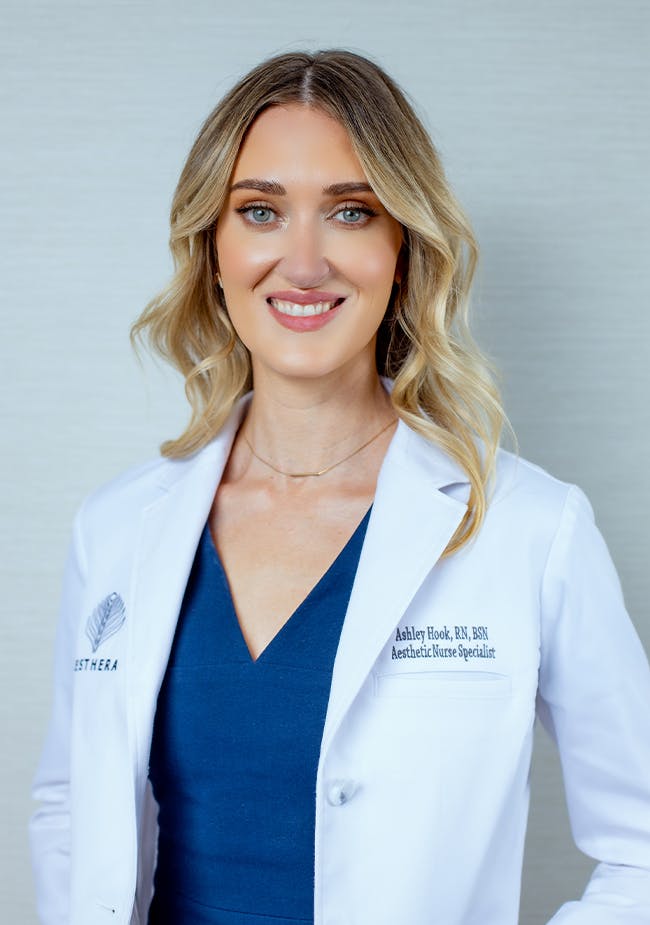 Jenae Mertl

,

Licensed Esthetician & Spa Director

Jenae has been a licensed esthetician on the central coast for 15+ years and is thrilled to be joining Aesthera as their Lead Esthetician and Spa Director. Jenae is a ZO Skin Health Expert and brings a unique esthetic approach to Aesthera. With a blend of therapeutic and result driven treatments, she believes there is a place for relaxation with every service she offers, even in a medical aesthetics practice.

Her favorite part of being an esthetician is that the industry is always changing leaving something new to learn all the time. She also enjoys educating her patients and helping them find simple ways to incorporate practical skincare into their busy lives.

In her free time, Jenae loves to go to the beach, taste wine, cook a great meal and enjoy it outside with her husband, two kids, and two labs.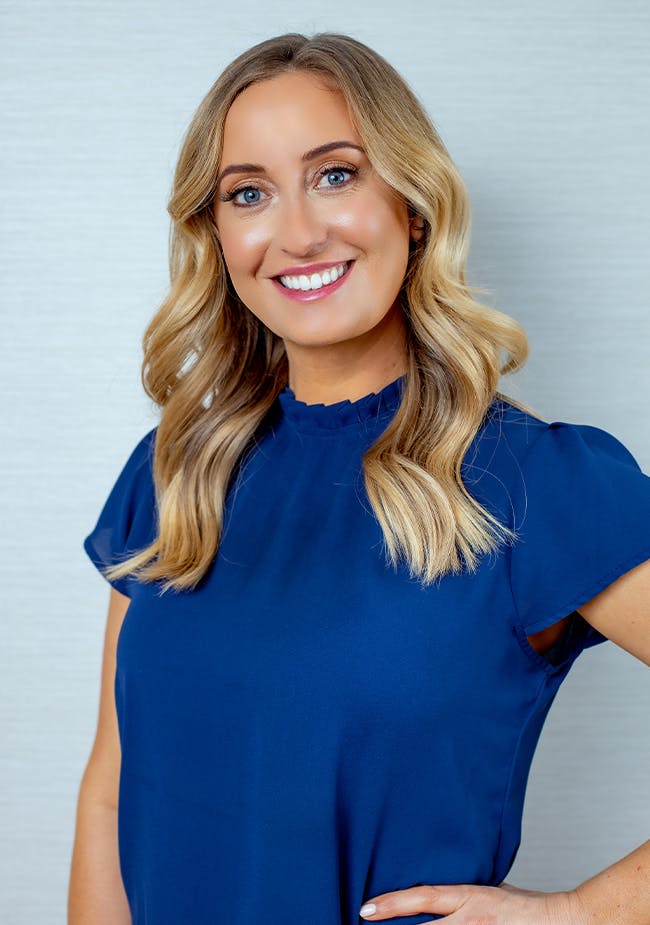 Jennifer Mitchell, Office Manager
Jennifer transferred from Minneapolis, Minnesota where she has been in the aesthetics industry for 10 years.
After earning a degree in the arts, she decided her appreciation of artistry and esthetics was her passion. She went back to school to get an esthetician's license in Minneapolis. Her like turned to love so she continued her education as an advanced practice esthetician and went on to be a doctor's assistant and surgical technician. She loves the world of aesthetics, it's always changing and something new to learn everyday!
She's happy to be back in the state of California with her family and the sunshine. When she's not working, you can find her at the beach with her bulldog or attempting to navigate around SLO and the hiking trails.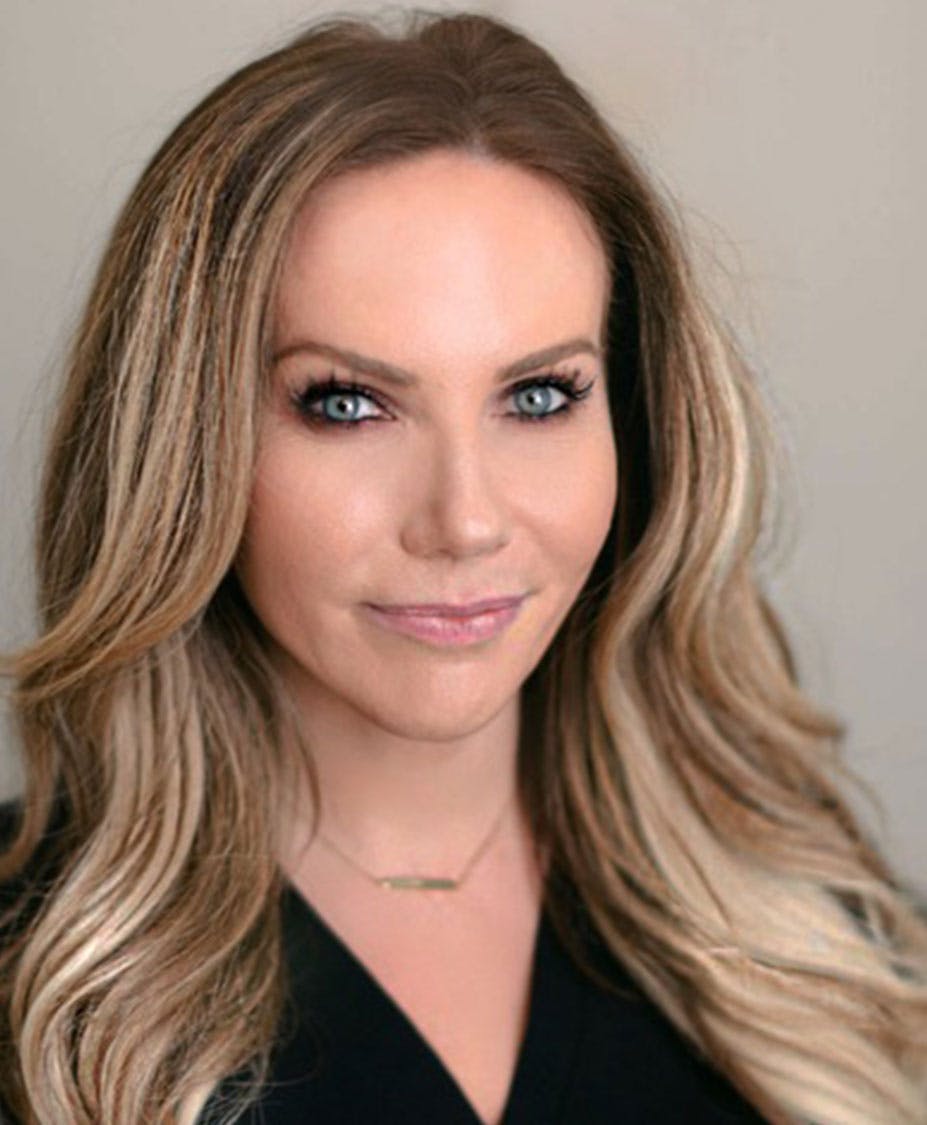 Grace Ventura, Patient Coordinator
Grace was born in Chicago, IL, and raised in Arroyo Grande. She graduated from Cal Poly in 2017 with a dual concentration in Sport Management and Special Event Planning. In her free time, Grace likes to curl up with a good book or hang out with her family.
Her warm, welcoming manner and her skills in planning and organizing help her service patients with her own signature care, efficiency, and understanding. Grace came to Aesthera to be a part of an atmosphere of caring professionals who work as a team and who love to help people achieve their aesthetic goals, and says in her own words, "I like working at Aesthera because of the atmosphere. It is nice to see people leaving feeling like a million bucks."